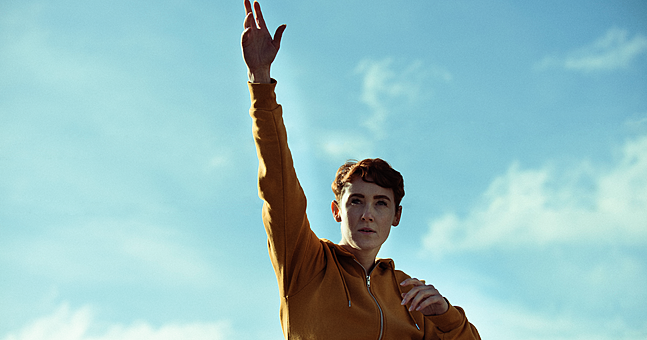 The Dublin Dance Festival returns in May
The 2022 edition will seek to "explore the power of the collective and celebrate diversity in all its facets".
The Dublin Dance Festival has announced its return this year from May 17-29.
Promising "world-class flamenco, cutting-edge contemporary premieres, dazzling street dancing and joyous work for younger audiences", it will offer participatory performance and dance around Dublin at the Project Arts Centre, Abbey Theatre, Wood Quay Amphitheatre, Christchurch Cathedral and DanceHouse. Ireland with more details available below:
DanceScapes
"Wood Quay Amphitheater is ready to come to life and vibrate with heart-pounding rhythms and the fierce energy of three young female artists. Three short dance works will feature female voices from diverse backgrounds bound together by the culture of street dance in Ireland. Onai Tafuma, Jessie Thompson and Jessie O'Reilly tell powerfully personal stories, with a raw intensity and passion that engulfs audiences in an unforgettable dance experience."
DanceScapes
Commissioned by DDF and co-hosted by Top 8's Tobi Omoteso.
Wood Quay Amphitheater
Fri. May 27, 4 p.m.
Sat May 28 5:30 p.m.
Sun May 29, 12 p.m. & 5:30 p.m.
FREE, without reservation
Shaking
"A participatory dance project that brings people together…to move, dance, vibrate. Whether ancient mysticism or the latest dance meme is your thing, The Shake will resonate with you. Half dance class, half concert, half -hooley, we're here to move on and shake it all up."
Shaking
Laura Murphy
Wood Quay Amphitheater
Sat 28 & Sun 29 May, 2 p.m. & 4 p.m.
5€
Pantone Street
"A site-specific performance inspired by the cityscape of Dublin, at Christchurch Cathedral. Dancer and architect Gilles Viandier wraps surrounding structures and spaces in a brightly colored monochrome veil made of 30 meters of lycra – both delicate , solid, compact, expansive, and bold."
Pantone Street
Gilles Viandier
christchurch cathedral
Sat 28 & Sun 29 May, 12:30 p.m. & 4:30 p.m.
FREE, without reservation
Dance like a bomb
"A powerful and uplifting duo exploring aging and healing from dance innovators Junk Ensemble. Acclaimed actor Mikel Murfi and Irish dance artist Finola Cronin (former Pina Bausch company) celebrate the strength and beauty of mature bodies and challenge the cult of youth."
Dance like a bomb
Junk set
Arts Center Project
Wed 25 & Thu 26
22 € / 18 € conc.
A call to you
"A companion piece to Catherine Young's trilogy exploring human rights through the lens of the human body; Floating on a Dead Sea & State of Exception and the upcoming Universal Declaration."
A call to you
Catherine Young Dance
Arts Center Project
Fri 20 & Sat 21
22 € / 18 € conc.
Fallen from the sky (Caída Del Cielo)
"Rocío Molina, a wild and revolutionary star of the flamenco world performs to live music that combines original composition, flamenco and rock, this daring work transforms a traditional dance form into an explosive theatrical experience."
Fallen from the sky (Caiida Del Cielo)
Rocio Molina
Abbey Theater, on the Abbey stage
Tue 24 & Wed 25
13 € — 40 € (conc. available)
Tickets for events requiring a reservation can be purchased from dublindancefestival.ie
Watch a trailer below.