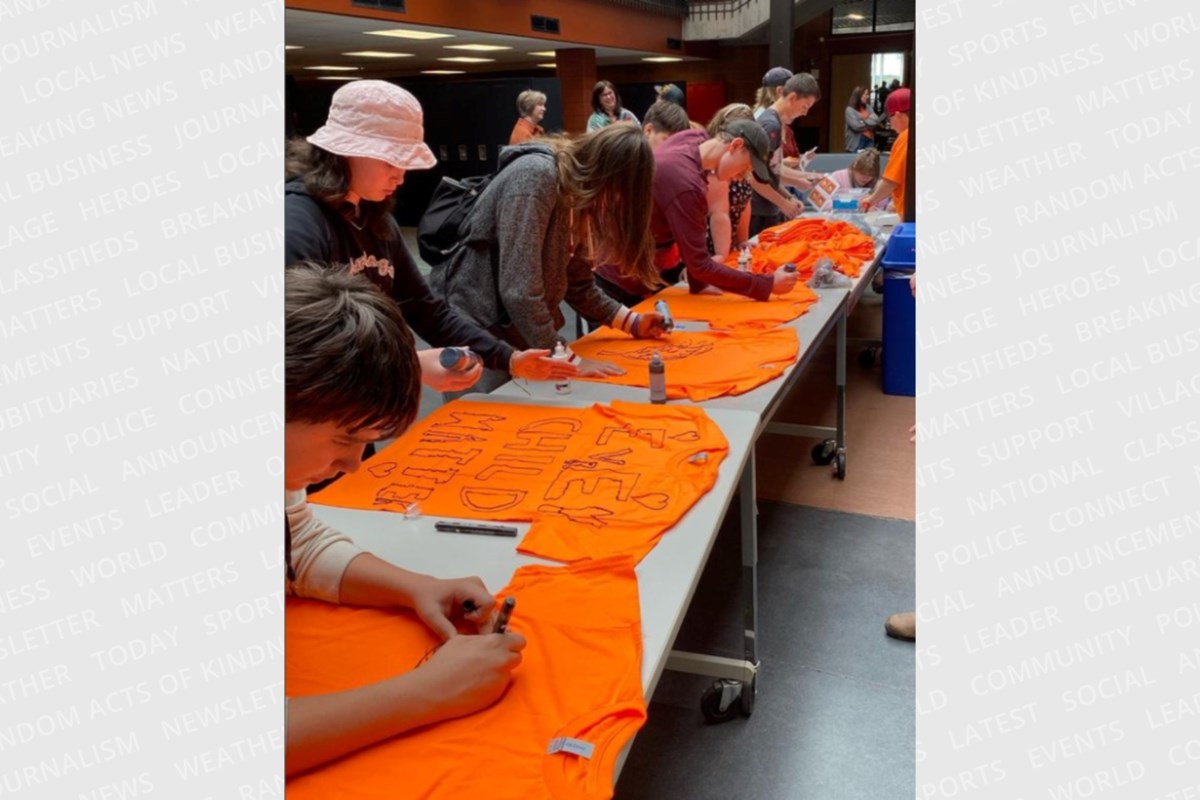 Many activities planned for Orange Shirt Day (4 photos)
Truth and Reconciliation Week will end with the official opening of Shingwauk Kinoomaage Gamig
The education sector in Sault Ste. Marie will mark Orange Shirt Day – part of National Truth and Reconciliation Week – on Friday with a host of activities and observances.
Orange Shirt Day is a recognition of the legacy of the Canadian residential school system and a symbol of the Every Child Matters movement.
Friday marks the end of Truth and Reconciliation Week, but will see the official opening of Shingwauk Kinoomaage Gamig – SKG – on Queen Street East across from Algoma University.
SKG is a post-secondary institution that will offer academic programs and workshops in Anishinaabe and will also house the National Chiefs Library.
The agenda for Friday's SKG opening is available here.
Algoma University will mark the day with several events, including in-person tours of the site of the former Shingwauk residential school, the unveiling of an Ontario Heritage Trust plaque at the Arthur A. Wishart Library, and a drumming and round dance on the university lawn.
Algoma University events can be found here.
Sault College will hold a National Day for Truth and Reconciliation Flag Raising Ceremony outside the M Wing of the institution at 10 a.m.
M Wing will also be illuminated in orange.
Schools in the Huron-Superior Catholic District School Board will observe the day wearing orange shirts, some of which were created from the design of St. Mary's College student Avery Waboose, as previously reported.
All Algoma District School Board schools and buildings will fly their flags at half mast.
Each ADSB school is asked to do a field reconnaissance in the morning before or after O Canada.
Each school in the ADSB system is invited to read a school announcement and observe a minute of silence after lunch.
"Algoma District School Board staff and students are encouraged to wear orange on September 30 or pause for a moment to remember the solemnity of the day and as a way to remember the effects residential schools and the legacy they left behind," ADSB Superintendent of Indigenous Welfare and Education Joe Maurice wrote in an email.
"In addition, we have provided general information and board-wide activities to our staff so that they can take place in each school on September 30, and have suggested resources and learning activities to support the classroom and school-based learning activities for that day. Many schools in the Algoma District School Board have been working on activities throughout the week, until the 30th. Staff are reminded that these resources can be used throughout the year, throughout program to support continuous learning, not just for this week or day," Maurice wrote.
Earlier this week, students at Central Algoma High School (CASS) added their own personalized messages to the orange t-shirts they will wear on Friday.