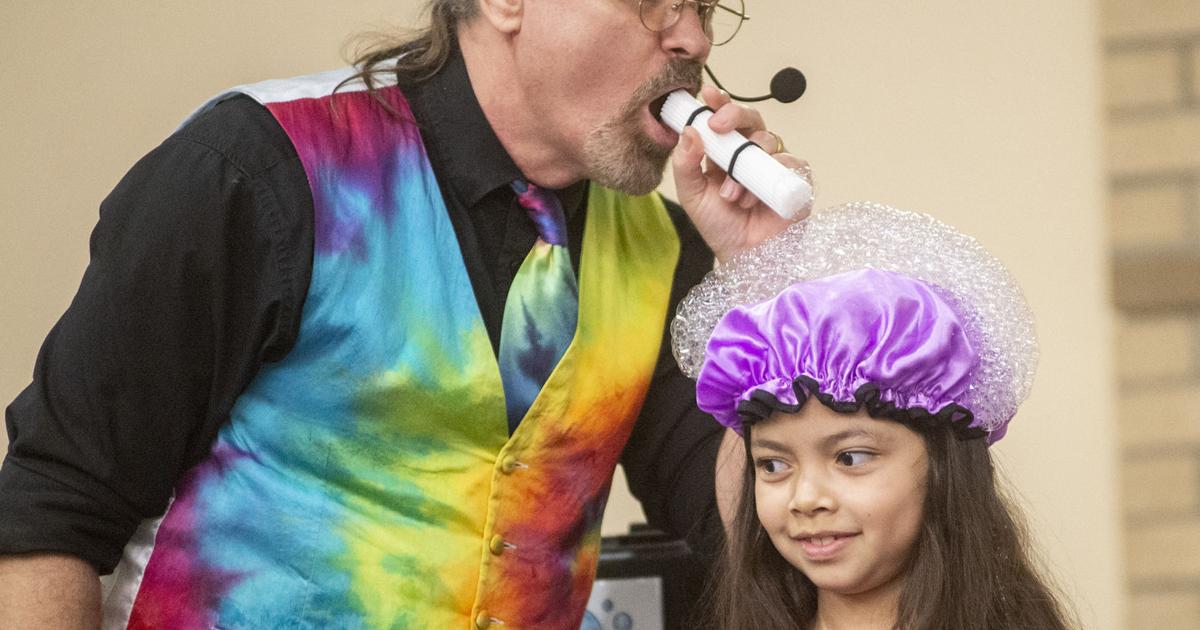 Longview Public Library offers tons of spring break activities | Local News
The Longview Public Library hosted an eventful spring break.
Children's Librarian Terri Nalls said it was important for the library to provide activity week for families vacationing at home.
"(Clients) are looking for activities to participate in as a family, and we want to provide that service," Nalls said. "It is important for us to be able to offer all these activities for free."
The library is prioritizing safety by offering in-person activities that can still be socially distanced.
"We're still tweaking a bit, but trying to do what customers are comfortable with," Nalls said.
Here's what's going on and how to help:
Monday
A music and movement class for all ages is set for 10:30 a.m. Monday. The program lasts about 30 minutes and will include singing, dancing, storytelling and different instruments with which the children can interact.
From 2:30 p.m. to 5:30 p.m., the Gamester's Paradise Bus will be in the plaza outside the library for free play. Also around this time, a "Super Smash Bros." tournament will take place in the Moeschle room of the library. Game time wristbands will be distributed on a first-come, first-served basis beginning at 2:00 p.m. Both activities are open to children from 8 to 18 years old.
Tuesday
An interactive story hour with songs, dancing and exercises for all ages is set for 10:30 a.m. Tuesday at the Maude Cobb Convention and Activity Center. Crafts2Go will also be available for families to take home and make together.
Family bingo with prizes from 2 p.m. to 3:30 p.m. at Maude Cobb. The event is open to all ages.
Wednesday
The Story Lady is scheduled to perform at 10:30 a.m. and 6 p.m. Wednesday at Maude Cobb. According to the city's website, the Story Lady "always manages to weave a fun, energetic and interactive tale that promotes activity, development, learning!
Thursday
Two films will be screened Thursday at Maude Cobb.
Disney's "Encanto" premieres at 10:30 a.m., while Pixar's "Turning Red" is set for 6 p.m. A limited amount of free popcorn will be available at both shows.
Friday
Take & Make Craft Time will be offered all day Friday while supplies last. The Youth Services Office will have craft kits to make at the table or take home.
And from 6 p.m. to midnight, teens ages 13 to 18 can partake in Library After Dark Teen Night with pizza, snacks, games and more, plus a laser tag to end the night.
Saturday
A LEGO-A-THON marathon is being held from 10 a.m. to 5:30 p.m. Saturday for kids of all ages. DUPLO blocks will be available for small children and a LEGO set will be raffled off every hour during the event.
The Longview Public Library is located at 222 W. Cotton St.
For more information, call the Department of Youth Services at (903) 237-1345.