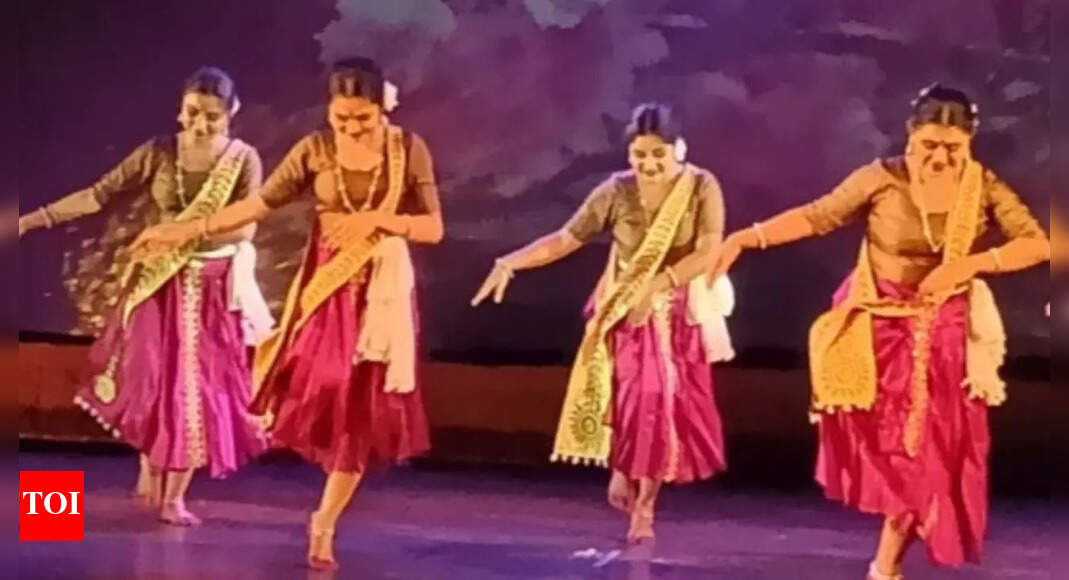 Kolkata: The two-day dance festival ends | Kolkata News
KOLKATA: The Bhumisuta Welfare Foundation of Performing Arts recently held a two-day dance festival on January 5-6 in Madhusudan Mancha.
The festival kicked off with an inaugural ceremony and congratulations from special guests and dignitaries from different dance genres including Kalmandalam VR Venkitt, Mahua Mukherjee, Anita Mallick and Rajdeep Banerjee. This was followed by performances by classical dancers from various parts of the state comprising Mohiniattam by Sampurna Mukherjee from Kolkata, Kathak by Rakesh Bhandari from Howrah, Kuchipudi dance by 'Kuchipudi Nrityalaya from North 24 Parganas, Manipuri by Kankana Singh from Kolkata and Goudiya by Saheli Pal, also from Kolkata.
The last performance of the evening was the
dance
drama – Dashabatar performed by Saraswata Sanskriti Kendra from Kolkata.
On January 6, the
festival
started with congratulations from Dipak Basu from Garia Prochesta for his continuous effort in social services. This was followed by
dance performances
by Sneha Ghosh from Burdwan who performed Oddissi, Kuchupudi dance from Raktim Chanda from Kolkata, Sattriya from Himasri Sharma from Assam and Kathakali from Arnab Halder from Hooghly. Chhanda Mela Sikshayatan, a dance group from Coochbehar performed Shib Shakti in between.
The two-day
dance festival
ended with the dance drama "Paradeshi Megh" from Bhumisuta, Kolkata.