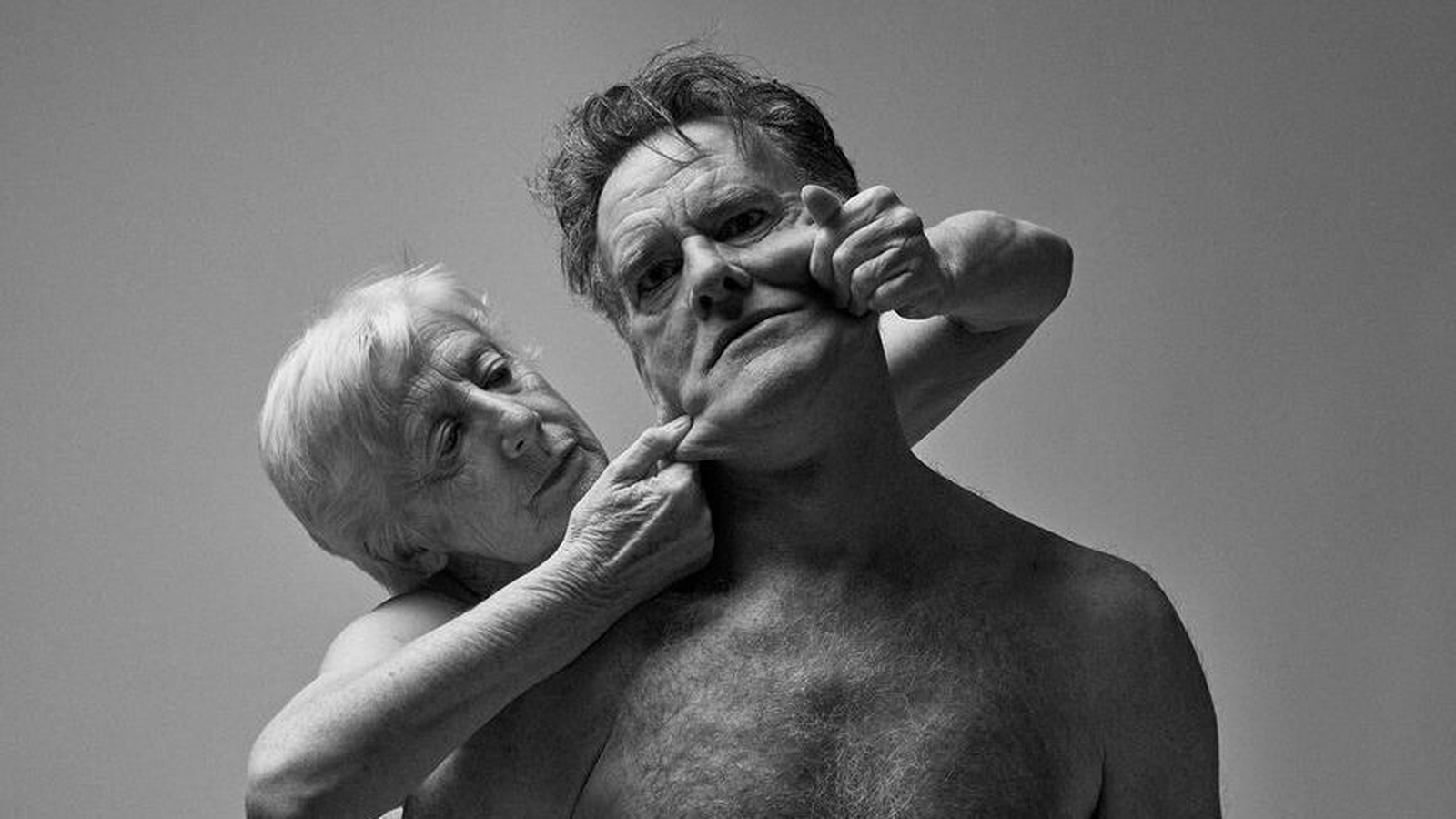 Junk Together on the dance like a bomb
Dublin Dance Festival 2022: "We reclaim and celebrate the strength of mature and aging bodies…" Junk Ensemble founders Jessica and Megan Kennedy write from the rehearsal room about Dance like a bombalongside reflections from performers Mikel Murfi and Finola Cronin.
---
We were first drawn to this piece to explore themes of aging and care, alongside a desire to work with actor Mikel Murfi and dancer Finola Cronin (formerly of the legendary Pina Bausch company). We are interested in showing the beauty of aging and decline. We reclaim and celebrate the strength of mature and aging bodies. The performers are comedic, fiercely independent and constantly challenge the cult of youth. Dances Like A Bomb unpacks the "idea" of age and explores our limits of love and care.
There is a universality in the room and we connect to that through the universality of aging. We all go there. It happens to all of us. Some of us "perform" age, some of us deny it, some of us anticipate it. Through imagery, text, music and intricate movement, the show reminds us of ourselves: our vulnerability, our challenge, the things we would take back, the things we want to see, our worst and our best.
Collaborating on this work with Mikel and Finola has been both rewarding and restorative and there's a lot of giggles in the studio. We continually learn from both of them, hearing about their individual performance experiences and their experiences in life, including caring for their own family members. They make each other laugh, they bicker, they intertwine their bodies without a word, and they understand what their body needs and feels.
Fairly early in the rehearsal process, Finola once told us, "It's like you're in the rehearsal room with your parents, isn't it? ". We all laughed and in some ways it is, but in many ways it isn't. Independent of each other, Mikel and Finola check and track their performance practice in a meticulous yet carefree way, something we hope to do one day too.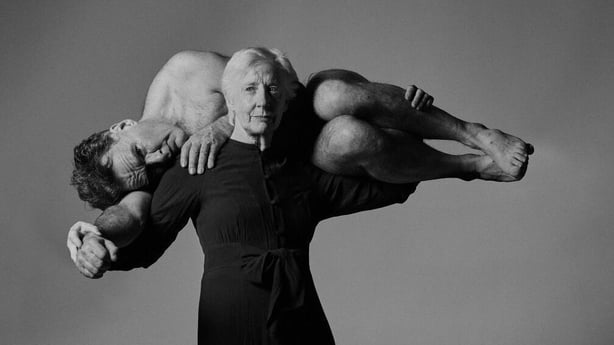 Mikel Murfi: We're in the middle, in the middle of the making Dance like a bomb. It's a play about aging, aging bodies, care, decline, and declining "beauty." But I happen to rail against aging these days. So, I'm the "grouch" in the room, writing annoyed, bad sonnets. And I don't like that my body isn't able to do the things it was able to do, like a cartoon, when I was younger.
I have to be patient but Jessica and Megan's process is oddly liberating. It might calm me down and Finola is so much younger than me, so it's a balm. I'm like 'just be honest and trust the rehearsal room, something will happen and something will pass'.
Finola Cronin: Junk Ensemble's Dance like a bomb explores the theme of aging and the issues of so-called decline, the concerns of caring and being cared for, and the challenges of loss of autonomy and independence. Choreography as a creative expression of ideas in dance deals with the multiplicity and ambiguity of bodies, but age marks our bodies as older. As an older dancer, age is written on my body.
My older performing body will only sometimes do what I ask of it and I have to accept it. My expectations are already lowered. My challenge is to communicate the knowledge my body has accumulated and not worry about how it "looks" in hopes that the complexity of how I feel is somehow communicated.
Dance like a bomb by Junk Ensemble is at the Project Arts Center from 25-26 May 2022 – find out more about this year's Dublin Dance Festival here.