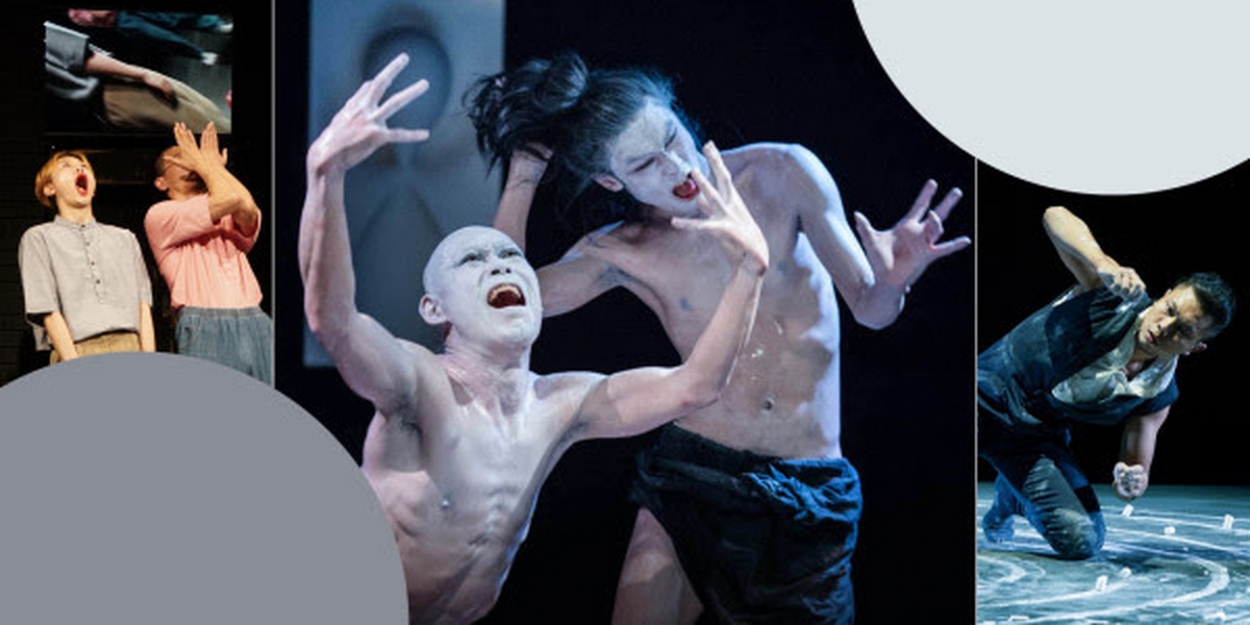 JAPAN + EAST ASIA Announced at Japan Society
In January 2022, the Japan Society Contemporary Dance Festival: Japan + East Asia brings revolutionary artists from across the globe to New York audiences, in just two performances: Friday January 14 and Saturday January 15 at 7:30 p.m.
Presented as part of the 2021-2022 performing arts season of the Japan Society, the contemporary dance festival presents three North American premieres from Japan, Taiwan and Korea in a highly selective program brought together by the artistic director of the company, Yoko Shioya.
Japan Society is relaunching a proud tradition with this biennial event, which was last scheduled to take place in New York in January 2021, but was necessarily postponed due to the COVID-19 pandemic. The upcoming festival marks the much anticipated return of contemporary dance from a dynamic roster of international choreographers and performers. This festival, which over two decades has seen 18 action-packed episodes, celebrates the defining artists of the present moment.
The 2022 Contemporary Dance Festival: Japan + East Asia offers 3 North American premieres:
The Choi x Kang Project duo shake and jerk off like wind-up toys to the sound of a clock in their comedic and technically daring piece Complement (Korea).
In Touchdown, mathematician-turned-choreographer Hao Cheng uses the stage as a chalkboard in a solo that explores quantum physics through repetitive circular motions (Taiwan).
Butoh artists Kentaro Kujirai and Barabbas Okuyama embody the philosophy of Yin and Yang in their haunting duo titled A HUM SAN SUI (Japan).
These three premieres will be presented in two performances: Friday January 14 and Saturday January 15 at 7:30 p.m. On both evenings, the public is invited to arrive at 6:45 p.m. for a special solo performance in the lobby of the Society titled FreeSteps – NiNi, choreographed by Wei-Chia Su – the founder of one of the most popular dance companies. most famous in Taiwan, HORSE. Participation is limited to a maximum of 120 observers at the moment; no admission is required.
Performances are Friday January 14 at 7:30 p.m. * and Saturday January 15 at 7:30 p.m. †. Tickets cost $ 30 / $ 25 for Japan Society members. * followed by a MetLife Meet-the-Artists reception † followed by an artist Q&A session
Tickets can be purchased online at www.japansociety.org or by calling the box office at 212-715-1258 (Monday 9:00 a.m. to 5:00 p.m.). Japan Society is located at 333 East 47th Street, between First and Second Avenues (accessible by 4/5/6 at 42nd Street-Grand Central Station or by E at Lexington Avenue and 53rd Street). As per CDC, New York State, and New York City guidelines, visitors will be required to show proof of vaccination and wear an appropriate, properly fitted mask at each performance. View our current visitor policies and security protocols here. For more information, call 212-832-1155 or visit www.japansociety.org.