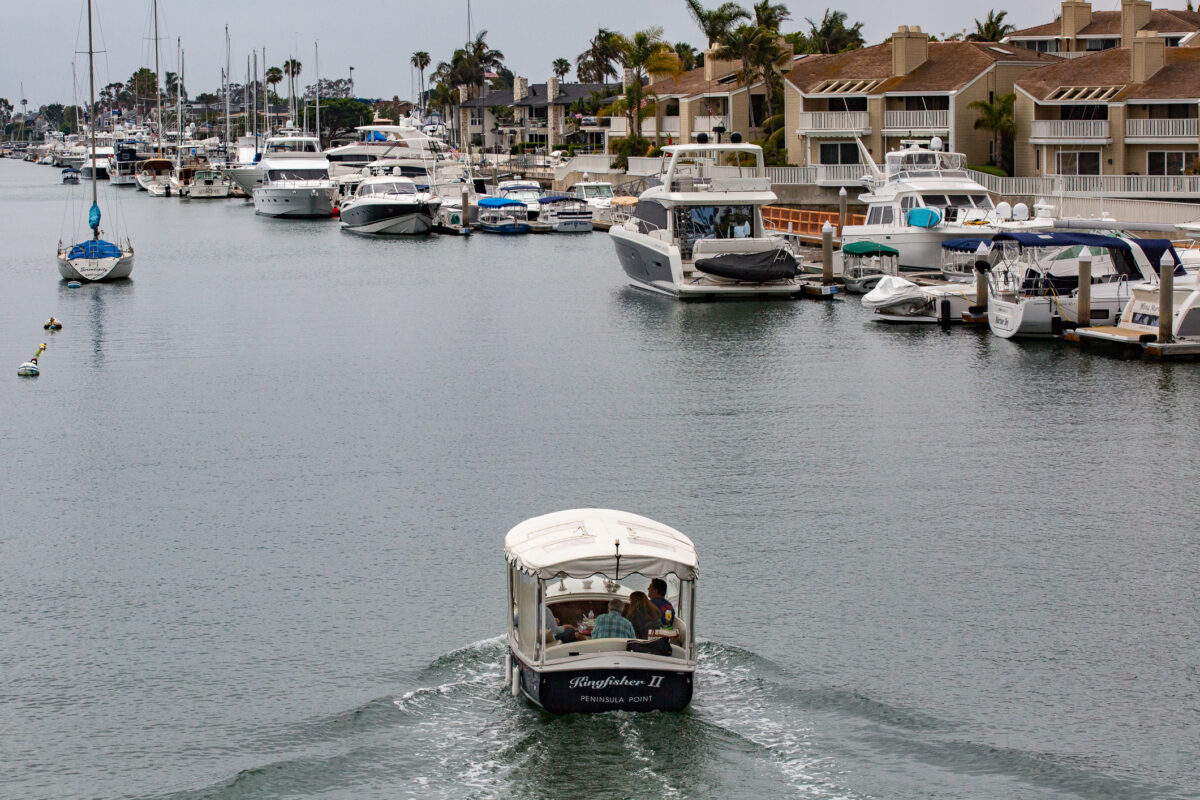 Fun things to do in Orange County this weekend
Fountain Valley Classic Car Show
Join car and music lovers to enjoy the craftsmanship and style of the city's second annual Sunset Car Show. Hosted by Orange County Supervisor Andrew Do, family and friends can enjoy an evening of auto shows and awards, music and lots of food. The evening also includes musical performances from bands like Lynyrd Skynyrd tribute band Skynyrd & Frynds, Blues and Soul from local band Family Style and No Duh.
16801 Euclid Street, Fountain Valley, CA 92708. Saturday, 4:00 p.m. to 9:30 p.m. Free. For more information.
Orange SoCal Guild Marketplace Etsy
Featuring local artists, artisans and designers, bring the family to enjoy a day of handmade fun! Located in the center of Orange Outlets, the market will feature live art and local designers offering their vintage and original handmade creations for sale. Organized by SoCal Etsy Guild, the event takes place among many restaurants and additional stores open within the outdoor mall.
The Outlets at Orange: 20 City Boulevard West Orange, CA 92868. Sunday, 11 a.m. to 8 p.m. Free. For more information.
Los Alamitos Sunset Saturdays Farmers Market and Street Fair
This special night market has something for everyone, including live music, scrumptious farm produce, food, a beer garden and more. The family event also features family games like Giant Jenga and Connect Four, as well as adult games like ax throwing. Foodies can discover an array of options to choose from at the fair's 'foodie party', including vegan options. All are welcome and parking is free.
Downtown Los Alamitos Pine Street: 10932 Pine Street, Los Alamitos, CA 90720. Saturday, 5-9 p.m. Free. For more information.
Newport Bay Coastal Cleanup Day
Give back to the community and the environment by joining the Newport Bay Conservancy to clean up the bay of trash buildup. With increased litter in the region due to increased use of single-use plastics, disposable masks and gloves over the past year, these and other items risk harming wildlife, polluting waterways and threaten public health, according to the organization.
After going virtual with the event last year, in September the group hopes to remove more than 10,000 pounds of litter and invasive plants from the highlands and swampy areas of the bay.
Volunteers will meet face-to-face at 20-25 different mini-cleanup sites around 11 Mile Bay, including the Peter and Mary Muth Interpretive Center, Newport Aquatic Center, Big Canyon, Vista Point, Bridge Jamboree and others. The exact meeting places will be announced and sent to the groups before September 17th.
According to the organization's guidelines, everyone is recommended to wear old clothes and closed shoes, preferably high rubber boots or waterproof shoes. Minors require permission from a guardian and adult volunteers present with them, from age 6 eligible to participate.
Peter and Mary Muth Interpretive Center: 2301 University Drive Newport Beach, CA 92660. Saturday, 9:00 a.m. to 12:00 p.m. Free. For more information.
Oktoberfest in Huntington Beach
The Biergarten at Old World Huntington Beach is hosting its second annual Rocktoberfest, with this Saturday's concert designated as free! This "rock n' roll version of Oktoberfest" features live bands, DJs, amazing food, the Biergarten Shotzie Girls, a full bar with over 60 beers on tap, craft cocktails and a 10-hour outdoor Biergarten. 000 square feet with a large hall fest. Participants must be at least 21 years old to enter, and ID will be checked at the gate.
Biergarten at Old World HB: 7561 Center Avenue #49, Huntington Beach, CA 92647. Saturday, 7:00 p.m. to 11:00 p.m. Free. For more information.
Newport Beach Endless Summer
Grab your crew and book a table for two nights of beer gardens and live bands on the city's Lido Bridge. The city's 'Endless Summer' celebration will feature the musical styles of 'Cali Conscious', an eight-piece surf reggae rock band from Huntington Beach, as well as 'The Fabulous Yachtsmen', a 'yacht rock' band known for attract its audience. get up and dance. The scenic beachfront venue will also offer signature drinks and draft beer, as well as sumptuous cuisine and more. Tables can be purchased online through Revel Republic, link below.
Lido Marina Village: 3434 Via Lido Newport Beach, CA 92663. Saturday-Sunday, 2-6 p.m., $15-$195. RSVP here.
'Trobicaza' in downtown Santa Ana
All are welcome at "Santa Ana's Favorite Party," where guests of all ages can dance to house music from local artists, including Bowie, Rachael Roll and special guest Pam Sessions, among others. Featuring colorful drinks and plenty of food options, Tropicaza is back by popular demand at Mission Control in downtown Santa Ana, and tickets are selling out fast!
Mission Control Bar: 515 N Main Street, Santa Ana, CA 92701. Sunday, 4-7 p.m. Limited free RSVP available, with tickets $5-$10. For more information.
Flamenco Dinner Show in Costa Mesa
Enjoy a lively Spanish dinner show with a three-course menu combined with a flamenco dance show with traditional flamenco dancers trained in Spanish at the 'top of their field'. The price includes dinner with Jamón Ensalada Sevillana Shaved, "award winning" Paella Valenciana and Lemon Tart with Cherries Linguee for dessert. Upgrades are also available for a la carte purchases. Children under 10 years old will not be admitted. Cafe Sevilla from Costa Mesa.
1870 Harbor Boulevard, Costa Mesa. Saturday from 6.30 p.m. to 8 p.m., Sunday from 5 p.m. to 6.30 p.m. $90 minimum. For tickets.