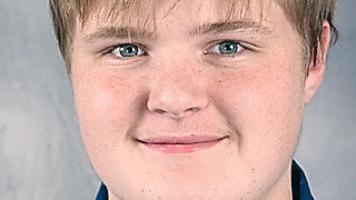 Fall Brings Cool Weather, Loads of Activities for Homeschoolers | Community
The leaves are starting to take on beautiful fall colors and the morning air is muffled. Families are happy to anticipate the next holidays and include fun activities in the school calendar.
It also means that the 10 week co-op sessions are over. There is a hint of sadness but anticipation for the 2022 sessions. Students enjoyed studying topics such as "What Happened at the White House," Lego Landmarks, Exploring science, introduction to the guitar, the magic of chemistry and geological rocks. A variety of subjects captured children's imaginations including owls, grand tales, Vikings, elementary ballet and young performers.
The 4-H sport shooting program has resumed and students are eager to practice to improve their skills. The program is available to students in Grades 4-10 and has four coaches who work diligently to teach safety and responsibility.
Rock climbing and rowing at home are two popular physical activities. Home climbing has started at the climbing center and many BHEA families are participating. Climbers will strive to master the fundamental skills and knowledge of rock climbing. Children will gain confidence as they become stronger and more experienced climbers under the careful guidance of the instructors.
Jack Cowan, a junior, enjoys rowing with Tristar. He traveled throughout the eastern United States for rowing competitions. A team of powerful young men work together to propel the boat quickly across the water. Coordination is essential for success. Jack trains 2.5 hours a day for six days a week. Rowing is a rigorous and exhausting whole body workout.
Another fun adventure the members of BHEA took part in was a scavenger hunt at the Knoxville Zoo. The entertaining and educational event included lesson plans on nature, zoo animals and geography. Families enjoyed using their observation skills in a fun and relaxed way.
BHEA members enjoyed an eighth-grade exploration fair sponsored by the Blount Partnership, which allowed students to learn about different types of industries and change misconceptions about the industry. Morgan Reynolds attended the event at the Airport Hilton hotel and felt it was a great opportunity to learn more about different careers.
Armed with bags, gloves, trash pickers and a sense of purpose, the Blount Home Education Association student council met on October 5 to tend its designated Adopt-A-Highway.
Representatives from Grades 9 to 12 worked diligently to clean up the garbage and harmful debris from the side of the road. BHEA is committed to adopting the roadway and performing periodic garbage cleanups on the stretch of motorway near Everett Park.
To support home-schooled families, BHEA offers monthly round tables. Recently, the BHEA families met Lisa Howard, an enrollment counselor at Maryville College. This presentation aimed to answer questions on the reasons why we could choose the college path and how families can achieve it financially.
The brunch for new members was an opportunity to welcome new home-schooled families at BHEA and to share resources. The event, which included both parents and children, encouraged new families to get involved, get to know each other and find support from experienced families.
The middle school students took part in the Mountain Challenge at Maryville College. The Low Ropes Course includes elements and challenges in the woods of Maryville College that require teamwork, problem solving, leadership, confidence and communication. The ropes course is called "a pleasure with a purpose". Wyatt Martin, a grade eight student, enjoyed the Mountain Challenge and had fun working with team members to tackle the abstract challenges.
This year's first Mom's Night Out is approaching. As a ministry, the playful evening offers a moment of relaxation and laughter without children. Moms will come together for camaraderie and a craft activity.
The "Nutcracker" ballet is an annual tradition for many families within the BHEA and we organize an annual excursion to watch it together. To encourage and help kids figure it out, a family is offering a Nutcracker 101 class that will review history, music, teach dance, make crafts, and create a fun learning environment for this tradition. of Christmas. The Appalachian Ballet Company will present The Nutcracker on December 4, 5, 10 and 11.
Ethan Elder is the correspondent of the educational association Blount Home.