Drop bangers not bombs – Limerick's dance music community to raise funds for Ukraine
THIS Friday April 29th in Dolans, a collective effort by Limerick's dance music community will help raise funds for the people of Ukraine who have been affected by war.
The chosen charity is the Scoop Foundation, which has also been on the ground in other war-affected regions, such as Syria.
Dolans kindly hosted the event and donated the floor and terrace for the proceedings. It's a collective effort with all the DJs, collectives, designers, venues and equipment rental companies all volunteering their time and services.
This is a huge range with some of Limericks best spinners spanning the decades. Two longtime Limerick icons will play a special B2B set.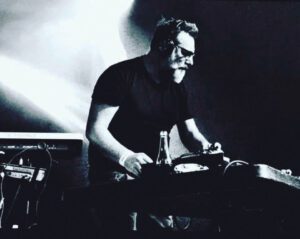 Niall Colgan and Pippy have been crucial to the Limerick dance scene and its development.
Along with these veterans there is also one of Ireland's most exciting performers, Naive Ted, who recently crushed the CSG community scratch games in Galway.
Also on the bill, MIDWEEK is taking the country and beyond by storm, a regular fixture on the festival circuit.
Cabal's Colm will be spinning tunes, CABAL puts on some of the coolest concerts the country has seen and recently hosted UL's court to over 2000 revelers.
Limerick's favorite bin inspector and reviewer, the one and only, Jack Brolly will shoot a B2B set with DIE's Dan Sykes. Jon10 and DJ Raguel from izotope will also be on duty, the Izotope team brings the hard groove back to the city of treaties through their nights at Pharmacia.
Keenan from WANZ and TOT, Senan from Room 2 and Paul Byrne all join Limerick's first Lady of Techno, Maedbh O'Connor.
Promoter Dan Sykes commented on this huge lineup coming together for a great and worthy cause.
"The idea is for everyone to come down and shake a little tack in solidarity with the people of Ukraine. All proceeds from the door entry, collections and donations from the night will be sent to The Scoop Foundation for a field deployment in Ukraine.
Tickets: www.dolans.ie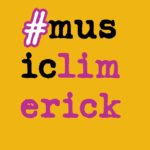 MusicLimerick – New Music Favorites is a Spotify playlist of some of the best music produced by Limerick artists over the past 12 months.
Follow the playlist HERE