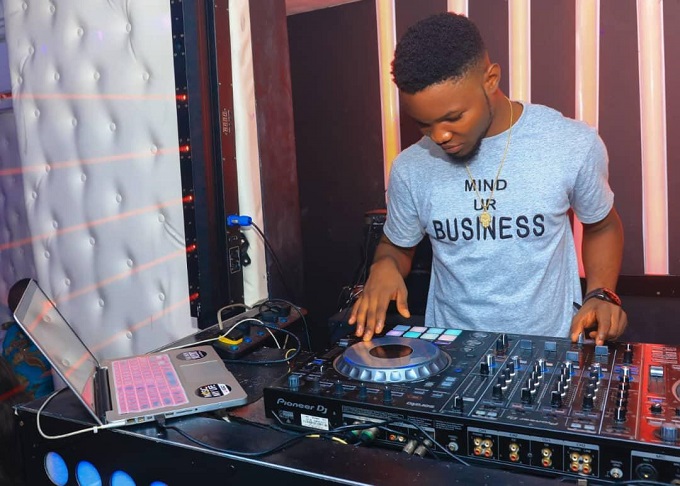 DJ Kelblizz launches into electronic dance music with a determined goal
DJ Kelblizz set to release new EDM track soon, he joins world's leading artist to enter electronic dance music
By our journalist
EDM has been making waves without fail, if you've turned on the radio, streamed concerts/live performances, watched TV or attended a music festival in the past few years, you've probably noticed that DJs and producers create a special audience and attract crowds, flooding the festival.
Miracle Sabastin Aggrey Professionally known as DJ Kelblizz, is a Nigerian-American disc jockey, record producer, DJ Kelblizz.
– Advertising –
DJ Kelblizz performed three shows with a massive audience impression, but EDM had the highest attendance for his concert, which quickly got his fans talking about his tour.
Having been on tour in Nigeria and the United States. DJ Kelblizz brings his experience to the public.
Currently, EDM is often characterized by remixes and original sound mixes, produced by world famous DJs like David GuettaThe Chainsmokers, Steve Aoki, Martin Garrix and more, in addition to renowned EDM DJs such as Skrillex, Tiësto, Calvin Harris, Afrojack, Hardwell, Diplo, Marshmello and more.
READ ALSO: Actress Anita Joseph Keeps Mom Amid Crib Theft Allegation
DJ Kelblizz is set to release a new EDM track soon, he joins the world's leading artist at Stride in electronic dance music (EDM), also known as dance music or club music.
– Advertising –
DJ Kelblizz says EDM is a global genre designed largely for music festivals, nightclubs and raves because it's highly addictive when played at music events with great sounds. EDM is typically produced to be played back by DJs who create selections of tracks, called DJ mixes, by switching from one recording to another.