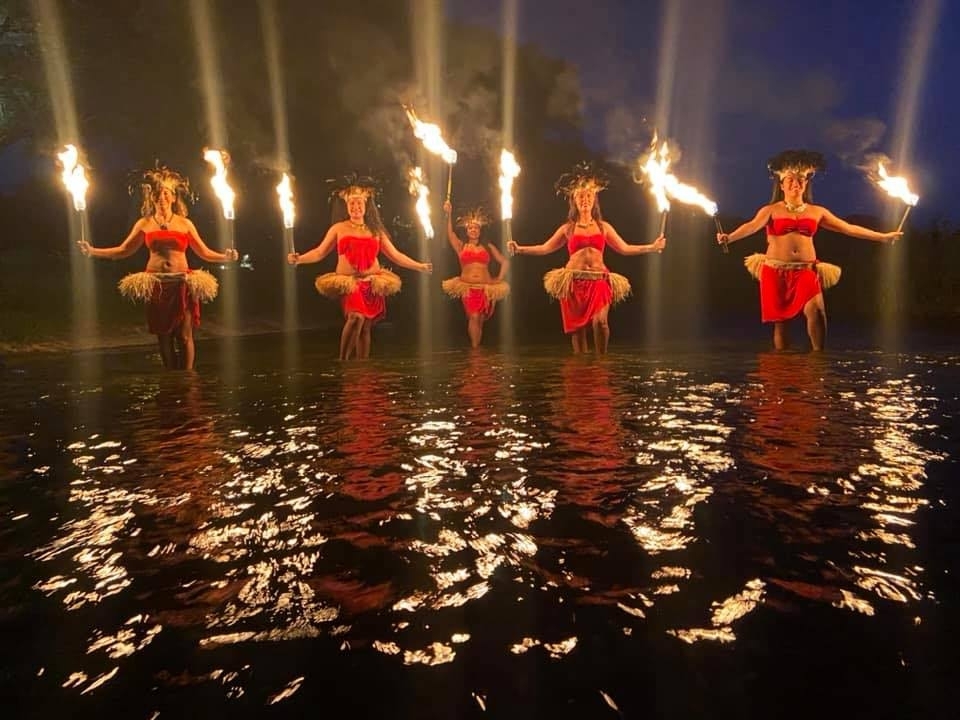 Dance festival, live music: 6 events this weekend in Round Rock, Pflugerville and Hutto, January 28-30
Baila Pacifica Entertainment will be performing at the Migrations Dance & Music Festival in Round Rock this weekend. (Courtesy of Baila Pacifica Entertainment)
No plans for the weekend? No more. Fill your weekend itinerary with this roundup of local events. More things to do locally include eating a meal with friends and family at a nearby barbecue, burger or brunch; go to your favorite restaurant for happy hour; watch the big game at a local sports bar; and find a new volunteer opportunity.
January 28-30: Celebrate International Dance Traditions
Migrations Dance & Music Festival will feature a three-day event filled with showcases, vendors and dance workshops at the Wingate by Wyndham Round Rock Hotel & Conference Center. 9 a.m. to 5 p.m. $8 to $90. Wingate by Wyndham Round Rock Hotel & Conference Center 1209 N. I-35, Round Rock. www.migrationsaustin.com
January 28: The PopRocks live at Round Rock Tavern
Local entertainment and sports venue Round Rock Tavern will host The PopRocks, an Austin-based party band. In addition to draft and bottled beer, the laid-back watering hole also offers an extensive menu of creative cocktails. 8 p.m. Free (entry). Round Rock Tavern, 113 W. Main St., Round Rock. https://roundrocktavern.com/#
January 29: Mandy Prater in concert at the Three-Legged Goat
Texas wine and beer bar Three Legged Goat in Pflugerville showcases Texas talent every weekend. This week, hang out on its pet-friendly outdoor patio and enjoy a live performance by Mandy Prater, an Austin-based singer and songwriter. 8 p.m.-11 p.m. Free (entry). Three-Legged Goat, 200 E. Pecan St., Pflugerville. https://www.facebook.com/threeleggedgoattx/events
January 29: Round Rock Ric in concert at Hutto's Downtown Hall of Fame
Round Rock Ric, a local singer, songwriter and performer, will perform at the Downtown Hall of Fame at Hutto, an East Street joint known and beloved for its delicious burger menu. 6:30 p.m.-9:30 p.m. Free (entry). The Downtown Hall of Fame, 205 East St., Hutto. http://www.thedowntownhalloffame.com/
January 29: Support local farmers year-round at the Round Rock Farmers Market
Visit the Round Rock Farmers Market hosted by Farmer George at the University Oaks Mall. Farm fresh produce and other items from local vendors will be available for purchase. 10am-12pm. Free entry). 201 University Oaks Blvd., Round Rock. 956-286-7775. www.farmergeorge.market
January 28-30: see a local art exhibition
Stop by the Pflugerville Public Library during regular hours to check out a book while viewing the artwork of local artist Erica Lang. The exhibit started earlier this month, and if you can't make it this weekend, it will be on display until February 10. 10am-6pm (28-29 Jan), 1pm-6pm (30 Jan) . To free. 1008 W. Pfluger Street, Pflugerville. 512-990-6375.