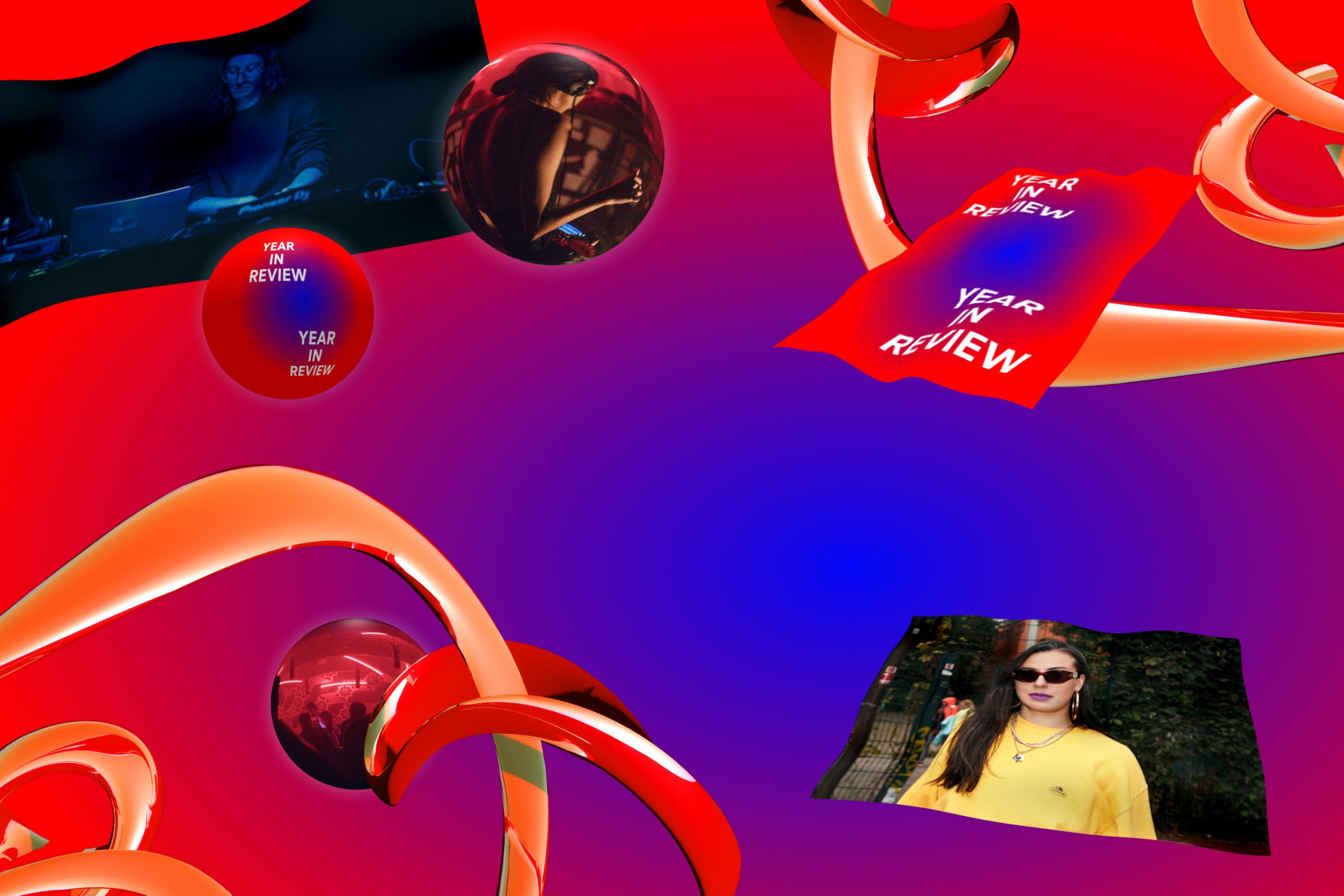 Break the iron curtain of dance music
This year, Unsound's last club night was held at an amusement park just outside Krakow city center. Hype Park – the new festival venue since the closure of its infamous Hotel Forum – is a warehouse-like building, with its two dance floors placed at opposite ends between abandoned train tracks. In this space, festival-goers found themselves huddled together in their down jackets, breathing cold air like smoke while pausing between sets.
At around 4:45 a.m., it seemed the energy of four days of festival programming had evaporated when Monster took to the main stage, bringing the tired dancers back into a sultry groove with a hedonistic mix of fast techno, hymnic rave classics. and high voltage. acid. November 12, Crack Magazine posted a photo gallery from the festival, featuring artists like Juliana Huxtable, LSDXOXO and Dis Fig. Notably, none of the twelve Polish artists who performed at the festival were included in the original post.
Although he delivered one of the most notable sets of the festival, Monster, resident DJ at Projekt Lab in Poznań and regular face at Unsound, having performed on the last closing night of the festival in 2019, was not included in a montage of the post that after the DJ Oramics collective pointed out on Twitter.
"It was really boring to see," Krakow-based curator, label owner and agent Łukasz Warna-Wiesławski said of the publication's omission. His label Tańce has released records of Polish talent like Avtomat, Semprey and Naphta, all of which have performed at Unsound this year. "It's not a surprising or new situation, but this year it was even more insulting, because there were a lot of Polish artists playing." Flagship performances by local artists included live sets from Charlie, Avtomat and Lutto Lento, who collaborated with a drummer to release their most recent album. LEGEND to the stage. Meanwhile, stage veteran and co-founder of We are Radar Olivia and her Detroit-inspired back-to-back vinyl with Dtekk kept the dancers on their toes until the early hours of the morning.
Warna-Wiesławski remembers that six years ago, when the festival was under the theme "Surprise", the public confused the Polish trio T'ien Lai with the Swedish duo SHXCXCHCXSH, "because the name did not have been announced in advance and that they were masked. . For some people, these acts will be an invisible filler forever.