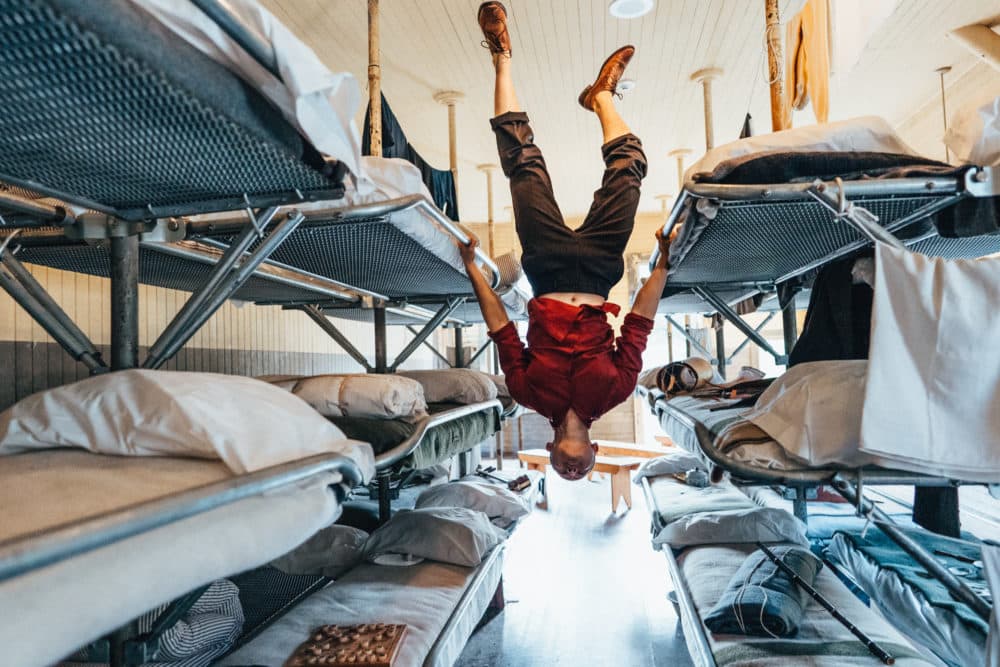 5 things to do this weekend including a dance festival and a virtual screening of 'Within These Walls'
This weekend is going to be beautiful, with temperatures reaching 80 degrees on Saturday. It seems that we will have the ideal conditions to take a little sun… Or learn to dance the mambo. "Let's Dance Boston!", a weekend-long dance festival, takes place at the Rose Kennedy Greenway through Sunday. The FABRIC arts festival is also set to begin this weekend with multimedia art installations located around Fall River. Beyond that, you can check out a new film that's part of a special series highlighting Chinese-American experiences, a coming-of-age musical performance, or learn more about one of China's most ancient civilizations. most influential in ancient America.
From Thursday 12 May to Saturday 14 May
If you're looking to get away from Boston this weekend, look no further. Fall River's annual celebration of art, music and community kicks off this week. Programming includes a multimedia exhibit at the Fall River Museum of Contemporary Art, a pop-up restaurant with live performances and art installations along the Quequechan River Rail Trail. The festival is a celebration of creativity and diversity in Fall River.
---
Until Sunday May 15
This weekend, dance and listen to music from around the world at "Let's Dance Boston!" a five-day dance party at the Rose Kennedy Greenway. Learn mambo, west coast swing, salsa or garba with renowned dance teachers. Dances will be taught to live music from bands like Motor City Revue and Kashyap Jani & Friends, followed by 90 minutes of free dancing. There will also be food trucks serving a variety of cuisines, from Mediterranean dishes to New Orleans soul food. This event is open to everyone – no previous dance experience is necessary.
---
From Saturday May 14 to Sunday May 15
Afghan composer Milad Yousufi will perform the autobiographical "My Journey to America" ​​Saturday at St. Paul's Episcopal Church in Brookline. In it, Yousufi tells the story of his childhood as a young musical prodigy in Afghanistan under the Taliban regime and his experience living in the United States as an artist and a refugee. His work has been performed by renowned musicians like the New York Philharmonic Chamber Orchestra and the Kronos Quartet at Lincoln Center. He will be joined by Grammy-nominated pianist Simone Dinnerstein, violist Stephanie Fong, and many more.
---
Sunday May 15
Head to Harvard University's Peabody Museum of Archeology and Ethnology on Sunday for an interactive tour of artifacts from the Olmec civilization of ancient Mexico. The Olmec civilization was one of the most influential ancient civilizations in the Americas, known for its giant sculptures of human heads. Educators will lead artifact tours; visitors can touch reproductions of the original objects and even paint a plaster mini-head to take home.
---
From Friday 13 May to Sunday 22 May
From Friday, attend a special presentation of "Within these walls" from your home. The virtual screening is part of Projecting Connections: Chinese American Experiences, a project centered on films that highlight the experiences of Chinese Americans past and present in Boston. "Within These Walls" uses expressive dance and poetry to commemorate those who were interrogated and detained at the U.S. immigration station, Angel Island State Park in San Francisco Bay.